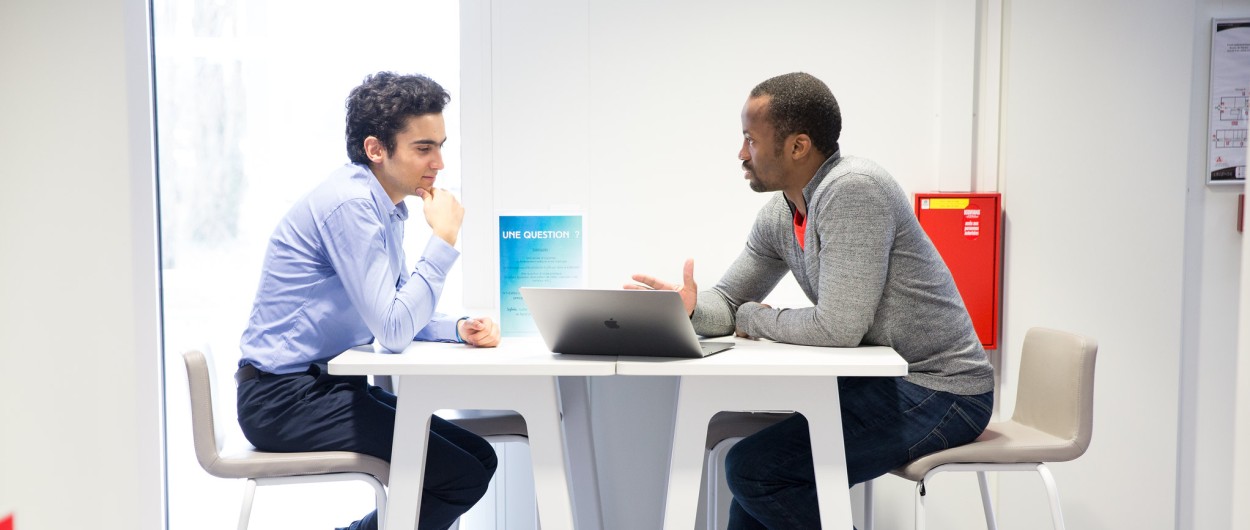 X-Novation offers corporate mentoring as part of its X-Up intensive program.
During incubation, one day is dedicated to mentoring. Start-ups meet with former X students, with the aim of finding 2 to 3 mentors with complementary profiles to support them in their project.
These mentors are carefully pre-selected according to the needs of the incubated entrepreneurs.

Mentoring, what is it?
Business mentoring is an offline help, i.e. without any hierarchical link or interest. The relationship must be voluntary and not mandatory, for both the mentor and the mentee. It is a relationship of equals, the mentor does not have a leadership role. It is interactive and not a one-way street.
Entrepreneurial mentoring is a personal accompaniment without conflict of interest. The mentor must not be a shareholder in the mentee's company during the mentoring relationship. The mentoring is not at the expense of the start-up.
The mentor and the mentee choose each other. The mentor accompanies the entrepreneur and guides him/her by providing his/her experience. The mentee receives valuable advice, expands his network and gains confidence. The mentor's outside perspective allows the mentee to step back, evaluate different options and make decisions on his own.
Mentored businesses grow faster than others and fewer of them stop their activity. A real benefit for the mentees!