INTERNATIONAL STUDENTS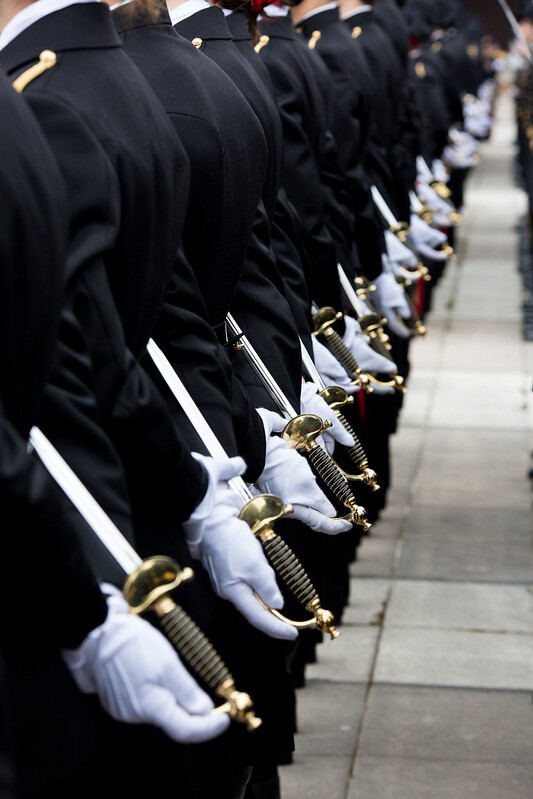 Documents related to life at the École Polytechnique and to the incorporation can be consulted on the site: incorpoX2022
Incorporation of French-speaking international students: Friday, August 26, 2022.
Incorporation of English-speaking international students: Monday, September 5, 2022
Admitted pupils whose residence permit expires must bring the following documents:
2 passport photos:

The background must be plain, light colored (light blue, light gray).
A white background is forbidden
The photo must be 35 millimeters X 45 millimeters
No headwear, scarves, headbands and other decorative objects.

1 copy of the admission certificate
1 copy of your certification of schooling which mentions the 4 years
1 copy of the certificate of financing (scholarship/ loan / transfers)
1 copy of the accommodation certificate
1 front and back copy of residence permit
1 copy of all non-blank pages of your passport
1 copy of your last transcript
1 copy of your entrance examinations transcript
1 copy of the original birth certificate
1 copy of the original birth certificate translated into French
1 copy of the certificate of affiliation to the French Social Security  
Admitted students who must apply for a visa (newcomers) must provide their full personal address and phone number to Ms. Coralie TALET (Contact) in order to send a FedEx containing:
1 certificate of admission
1 certificate of accomodation on campus
1 attestation of financing (if commitment on the loan of École Polytechnique Foundation).  
Ms Coralie TALET will contact you shortly to provide you with all the information related to your arrival and the administrative formalities.