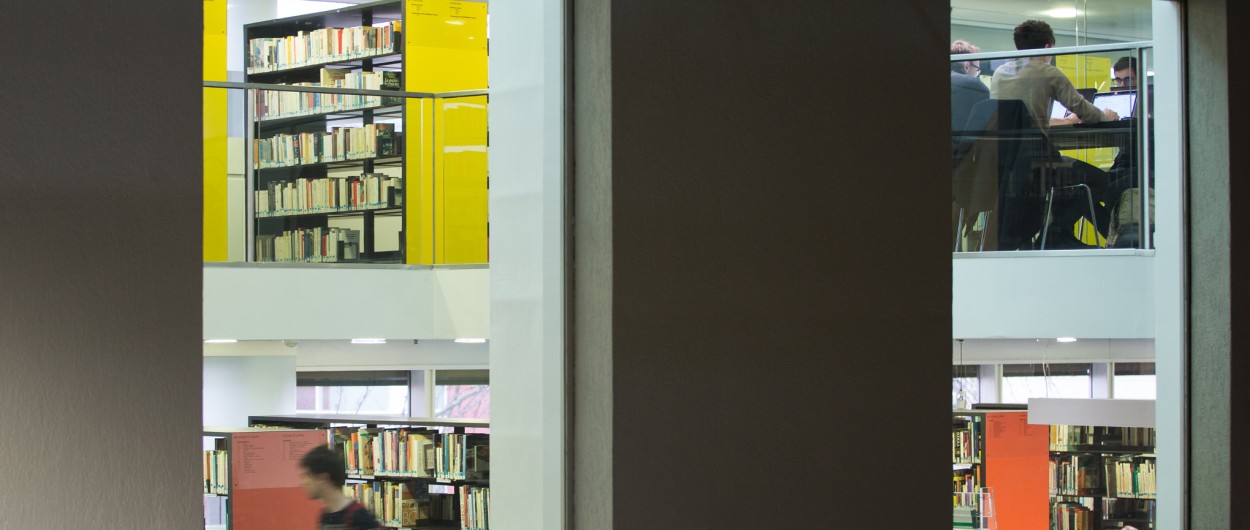 ACCESS AND OPENING HOURS
Address and contacts
Bibliothèque Centrale – Route de Saclay - 91120 Palaiseau
The IP Paris Campus application is available on Android or IOS and offers guidance through the campus.

Access
The library is located in the central complex (building 13) and is accessible to external visitors by the School reception from the Ferrié Court.
GPS coordinates
Parking for visitors : 48.713971, 2.214638
Ceremony cour : 48.714841, 2.210528
Laboratory parking : 48.713135, 2.205454
Access by public transport
2 access are possible: from Massy-Palaiseau or Lozère station.
Massy-Palaiseau RER B station
At the station, take the TransEssonne Bus 91.06 or 91.10
Get off at the stop: "Les Joncherettes" (LOA and ENSTA), "Lozère", or "Laboratoires" of the School.
Transessonne bus timetables and map of 91.06 stops on campus.
 
Lozère RER B station
Pedestrian route of at least 15 minutes (approximately 300 steps)
Map of Lozère station.
Access map from Lozère station.
Access by road
From Porte d'Orléans or Porte d'Italie: by the A6 motorway.
From Pont de Sèvres: via the N118.
See real-time traffic conditions.

Opening hours
Open from 8:30 a.m. to 9 p.m. Monday to Friday , and Saturday from 9 a.m. to 4 p.m.
The library is closed every Sunday and on public holidays, 1 week in August and at Christmas.
Please note, the library is open during restricted hours during student holidays: 10 a.m. to 4 p.m. Monday to Friday and closed on Saturday
REGISTRATION
The consultation of documents is open to all without registration conditions.
To borrow, it is necessary to be registered.

You are students or staff of the Ecole Polytechnique
Registration to be done at the library reception
Use of the School badge or issuance of a reader's card
Duration of registration: duration of the course, internship or contract

You are students or staff of IP Paris and UP Saclay
Registration to be done at the library reception
Issuance of a reader card
Registration period: 1 year (school year)

You are external readers
Membership of the Society of Friends of the Library (SABIX website)
Annual subscription of 50 €
Issuance of a reader's card
Registration period: 1 year (February to February)
BORROW BOOKS
Borrow / Extend
Number of documents
12 documents simultaneously
24 documents simultaneously for the Polytechnic Bachelor cycle
Documents excluded from the loan: encyclopedias, documents noted USUEL, periodicals and works prior to 1850.
Term of the loan
1 month, renewable 3 times
Certain documents and DVDs can be borrowed for 15 days.
Transactions
ATMs are available at the library reception desk for your transactions:
You must identify yourself with your badge and open your reader account to make loans and extensions
For returns, no need to open your reader account, select "Return" on the machine to return the document and place it on the trolley.
Extensions
Extensions can be made remotely from their reader account, via the machines or at the library reception. To find out your username and password, please contact the reception desk (01.69.33.35.33) or the AIC service (contact Vanessa Richard).
Delay
After 2 reminders, the reader account is suspended for a period equal to the number of days overdue.

Reserve a document
A document in the process of being loaned can be reserved online (identification required). The reader is notified by email when the document is available.

Request a document in store
Any document located in a "store" must be requested online via a communication request (identification required).
 
| | |
| --- | --- |
| For all requests made: | Pick up the documents from: |
| Before 9:30 a.m. | 11h30 a.m. |
| Between 9:30 a.m. and 11:30 a.m. | 2 p.m. |
| Between 11:30 a.m. and 2 p.m. | 4 p.m. |
| Between 2 p.m. and 4 p.m. | 5 p.m. |
| After 4 p.m. | The next day at 11 a.m. |
Interlibrary loan (ILL)
The inter-library loan service is used to provide the readers of the École Polytechnique library with documents (books or articles) that it does not have: it is necessary to complete the ILL form