The e-learning center offers a wide range of services to assist teachers and researchers in the creation or development of their courses.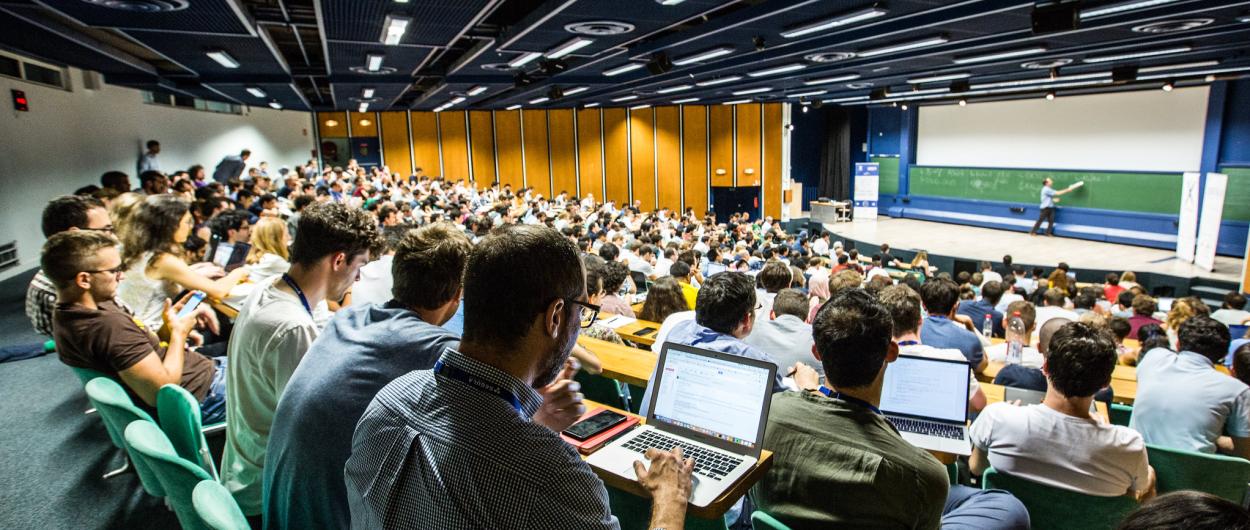 Accompanying teachers in pedagogical engineering
If you are preparing a new course or redesigning an existing course, whether you are a novice or an experienced teacher, we can accompany you and help you with your teaching practice.
Topics can be:  
implementing a hybrid modality,       
managing a group of students with a heterogeneous level,         
implementation of peer evaluations, 
implementation of project-based pedagogy, etc...            
non-exhaustive list 
This support takes the form of meetings: one or more depending on the subject and can be completed by observations in the field 
Production of pedagogical videos for different uses 
SPOCs, MOOCs or hybrid courses 
A team will help you in the design of your recording and the development of your content:
Training catalog for teachers-researchers and PhD students 
The team of pedagogical designers can assist you according to your needs on the fundamentals of pedagogy through workshops or individual meetings. Here are some examples:
Formalize pedagogical objectives (Bloom Krathwohl and Anderson / OP purpose)
Designing a course (pedagogical scenario / alignment)
Hybridizing a course (new or existing course)
Facilitate a course (facilitation techniques / icebreaker / engagement / learning by doing)
Evaluate learning (summative / formative / diag)
Designing evaluations (MCQs, badges, scales, criterion-referenced grids, scoring)
Questioning and reflecting on one's practices (teacher / student positioning / documenting one's experiments and practice / improvement process)
Training for doctoral students
Supporting learning (motivation/explanation/constructive feedback/metacognition) - for teachers
Work methodology workshop for students
Do not hesitate to contact us. 
Discover our 2023 training catalog
Creation and provision of useful resources for teaching
Tutorials, PDF resources, etc... 
Feedback between teachers
Organization of pedagogical cafés to encourage the exchange of practices (once a month)