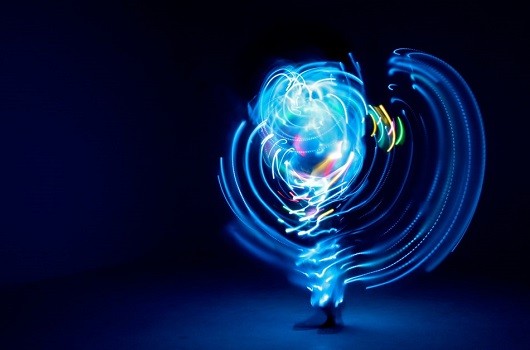 Art and science
Science-society dialogue, interdependance, environment, sensitive
Created in 2017, the Chair « arts & sciences », supported by the Daniel et Nina Carasso, encourages collaborations between researchers, artists, scientists, designers and students. Held by Jean-Marc Chomaz and Samuel Bianchini, the Chair explores our interdependency to the living (climate, vegetal world, moving matters) and to technologies (objects with behaviours, AI, soft robotics). The Chair Art & Sciences offers research-creation projects, educational innovations and innovative publicization formats during events that favor the sensitive experience.
Holders: Jean-Marc Chomaz, CNRS research director at the Laboratoire d'hydrodynamique (LadHyX – joint research unit CNRS – Ecole Polytechnique) and professor at the Ecole Polytechnique of the Institut Polytechnique de Paris
Samuel Bianchini, artist and professor-researcher at the research laboratory of the École des Arts Décoratifs - PSL
Sponsorship type: chair
Creation date: 06/03/2017
Partners: École nationale supérieure des Arts Décoratifs, Fondation de l'X
Science and Video Game
Science, gaming, interdisciplinary, mediation, popularisation, art, human and social sciences
Organised as a gamelab and supported by Ubisoft, the chair « Science et Jeu vidéo » (science and video game) aims to reinforce realism, gameplay and accessibility of video games thanks to science, and also to use this media to disseminate scientific culture. Held since 2019 by Raphaël Granier de Cassagnac, the interdisciplinary research of thi chair ambition to facilitate the gaming integration of various models (physical, economical, social models…) and address various techniques such as 3D modeling, acoustic spatialisation or artificial intelligence. Teaching is one of the novel axes of this chair, familiarising engineer students to gaming industry methodologies and to create gaming professionals talent pool.
Holder: Raphaël Granier de Cassagnac, CNRS research director at the Laboratoire Leprince-Ringuet (LLR) and scientific collaborator with the Ecole Polytechnique of the Institut Polytechnique de Paris
Sponsorship type:chair
Creation date: 01/01/2019
Partners: Fondation de l'X