Each of École Polytechnique's degree programs offers students the opportunity to do an exchange semester or internship abroad as part of their studies. This international mobility allows participants to discover different approaches and work methods abroad, gain linguistic fluency in another language, and prepare students for an ever more global work environment.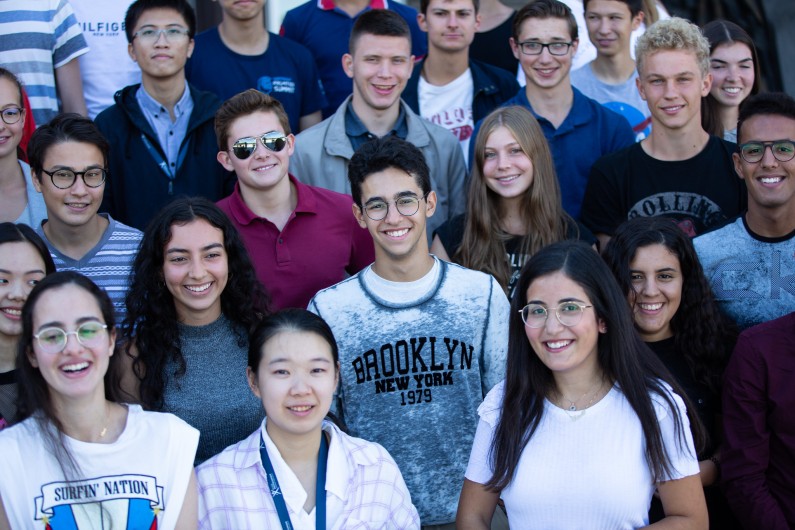 Ingénieur Polytechnicien Program
The Ingénieur Polytechnicien program provides students throughout the four-year curriculum with multiple opportunities to gather international experience and includes a mandatory period of 12 weeks abroad. Students can choose to do the mandatory internship during Year 1 in a military or civil organization abroad, as they can also do for the company internship during the 2nd year. Furthermore, the program's 3rd year requires the completion of a research internship, which students can complete in or outside France. This also applies for the internship during the 4th year.
In addition, students can even decide to pursue their studies at an international partner institution as of the 4th year of the program and to seize the opportunity to acquire a double degree – a Master's degree from École Polytechnique and a master's degree from a partner institution. École Polytechnique holds over twenty double degree agreements with prestigious universities worldwide.
Bachelor of Science
École Polytechnique encourages international exposure also within the Bachelor's degree program, offering students the possibility to study abroad during an exchange semester, either at a partner university or a university of their choice.
Masters of Science & Technology
Each of the School's eight specialized Master of Science and Technology programs includes two internship periods, which students can complete either in France or abroad. 
Summer Schools
Thanks to École Polytechnique's global network, students can regularly participate in Summer Schools organized at partner institutions abroad and sometimes even join at advantageous terms (facilitated admission procedures, reduced training fees). Centered mostly on multidisciplinary topics, Summer Schools abroad allow for deepening knowledge and, in addition, offer students the opportunity to gain quality exposure to others cultures.
Career advice
Alongside École Polytechnique's International Affairs Office, the School's dedicated department for internship coordination, career guidance, and company relations offer students advice and support as they further elaborate their professional projects and envision their international career. Students can benefit from workshops and individual coaching sessions to prepare applications or job interviews and attend company presentations throughout the year. Besides, École Polytechnique's professors, researchers, and alumni also offer further guidance to define specific career plans.