10 X start-ups in the Challenges magazine 2022 Top 100
Ten start-ups founded by École Polytechnique alumni or supported by the X-Novation incubator are included in the ranking of the 100 start-ups to invest in in 2022 published by Challenges magazine.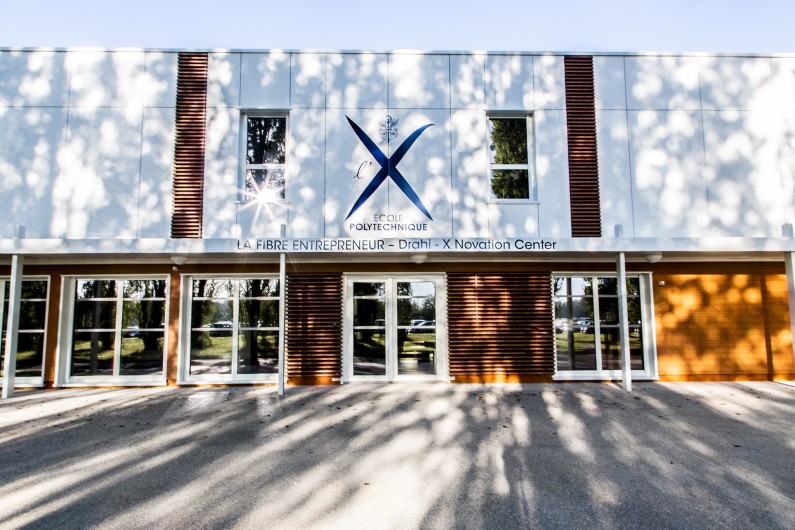 The French economic magazine Challenges has published its annual ranking of the 100 start-ups to invest in in 2022. Ten start-ups from the Polytechnic community, founded by former students of the School and/or incubated in its X-Novation incubator, are among them. Below is a presentation of each of them, four of which, Forssea Robotics, Orok, Caps and SpaceSense, are supported by X-Novation.
Forssea Robotics, founded by Gautier Dreyfus (X2010) and Maxime Cerramon, designs deep-sea inspection robots that can be piloted at long distance from land and can be used maintenance operations of offshore oil platforms, submarine cables, and marine wind turbines. Supported by Ifremer and winner of the i-Lab competition, Forssea Robotic raised a first round of funding of 2.4 millions euros in 2018 and a second in January for 2 millions euros. It expects to be profitable by the end of 2023 with the long-term rental marketing of its tenth robot.
Co-founded by William Lambert, an X-Entrepreneurship alumnus, Orok develops airport transport robots for moving cargo containers, luggage or meals served on planes. One of its robots was tested at Roissy-Charles de Gaulle airport between August and October 2021.
Caps is designing a flying capsule to make urban trips by air, in individual cabs lifted by drones. The start-up plans to charge per ride for this "urban air cab", in Uber mode, at 1 to 2 euros per kilometer traveled. It will be piloted by an intelligent and autonomous system, programmed to avoid possible collisions. To finance its project, the start-up received a 15,000 euros innovation prize from the Banque Populaire, and a 30,000 euros grant from Bpifrance, the French state-owned bank dedicated to start-ups. It plans to raise funds for a second prototype, currently under development. Caps estimates that the first capsule flights will take place in 2026 or 2027.
Launched in 2019 by Jyotsna Budideti and Sami Yacoubi, both X Masters alumni, SpaceSense is developing a platform to facilitate the understanding of satellite images of the Earth's soils. Based on artificial intelligence, the solution analyzes complex data and simplifies them to make them accessible to a large public. It relies on images captured by the Copernicus program, in most cases, to gather information that could be of interest to economic players in fields such as agriculture or insurance. The start-up raised its first round of funding of 1 million euros in October 2020 from Techmind, Space Ventures Investors, Bpifrance and business angels.
EyePick develops robotic and machine-learning technologies intended to make robots to see, understand and act in the real world. The company offers automation solutions for manual tasks including pick and drop, pick and place, bin picking, sorting and more using vision-guided robots, enabling food, logistics, retail, e-commerce, manufacturing and pharmaceutical industries to automate manual process and increase productivity.
Galam Robotics, co-founded in 2018 by Samuel Perez (X2014), is developing a modular automated device to meet storage needs  with numerous rotations in small spaces, especially for local online retail operations. In September 2019, its first robotic logistics platform, named Tak-One, made up of modules capable of moving in three dimensions, was showcased at the Paris Retail Week and won the best start-up Paris Retail Award. After an initial fundraising of 500,000 euros at the end of 2020, Galam Robotics secured its first clients. 
Presage, created in 2019 by Jacques-Henri Veyron (Master of Sciences, Ecole Polytechnique) has developed a platform that supports professionals, seniors and their caregivers in home care thanks to artificial intelligence. It predicts the worsening of an elderly person's health at home and the risks of hospitalization within 7 to 14 days. Through a simple questionnaire accessible on a smartphone, family caregivers or home helpers share their observations on the person being cared for (mobility, appetite, rest, isolation...). AI analyzes these data and generates recommendations or alerts that, in one third of cases, trigger a medical consultation, avoiding hospitalizations with an efficiency rate of about 80%. The healthcare actors are connected to a clinical analysis platform. Presage has already been deployed by 19 Frenh regional health agencies as part of an experiment or on a contractual basis.
MayDay, co-founded by Damien Popote, Benjamin Karila and Hugo Martinez, all three alumni of Master X-HEC Entrepreneurs, is developing a SaaS software for customer services that centralizes knowledge of internal procedures in a harmonized format and integrates with other customer relations software to simplify the work of call agents. Thanks to artificial intelligence, Mayday can also suggest answers. Launched in 2020, the start-up has raised 2.5 million euros and is marketing its solution to some 50 customers such as FnacDarty, LaPoste and BNP Paribas.
AlloReview, co-founded by Adrien Sasporters (Master X-HEC Data Science), offers a new way to collect customer reviews. Rather than answering a long satisfaction questionnaire with many questions, stars and text to write, AlloReview allows consumers to give their opinion through a voice message that is analyzed in real time by a proprietary semantic analysis technology. AllReview has already been adopted by the SNCF, the Fren ch railway operator, in its stations or by Capgemini.
Co-founded and headed by Arnaud Poitou (X81), Farwind Energy is developing an energy ship, which is an autonomous sailing ship propelled by wind. The ship's kinetic energy is converted to electricity by hydrokinetic turbines attached to the hull. Offshore wind is a renewable energy source of exceptional quality and unlimited potential, but is completely untapped today due to the prohibitive costs of grid connection, installation, operation and maintenance at great distances from the shore. Farwind Energy is developing integrated solutions to convert offshore wind energy into stored energy. These solutions are based on a technology which is directly derived from the research work of the École Centrale de Nantes, where Arnaud Poitou was director from September 2012 to December 2019. He was also a lecturer at l'X from 1995 to 2006 in the mechanics department, where he taught fluid mechanics and solid mechanics.
Back