An app developed by l'X students offers health tips on CoViD-19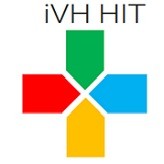 From its initial outbreaks in the Hubei province in China, the CoViD-19 (Coronavirus) epidemic, which has spread to a growing number of countries in just a few weeks, has brought back the issue of health hazard to the forefront.
The Coronavirus has received global attention in January 2020 and since then many digital initiatives such as tracking applications have been launched, but none were focused on providing consistent prevention and safety tips.
The health awareness App "iVH HIT" developed by one of l'X Executive Master Team projects in May 2019 has been enriched with tips focused on the CoVid-19 (Coronavirus). These tips are compiled from various information made available by authoritative sources such as the World Health Organisation, the Centres for desease control and prevention, the National Health Service of the United Kingdom and other national sources.
"Developed under the guidance of Nicolas Mottis and Pierre Jean Benghozi, Project iVH HIT was a perfect fit and since the roll-out of the Cornavirus-CoViD-19 tips on Feb 20th, the app is gaining more than one thousand downloads every day on average", says Munishk Gupta who has led the project. Currently "iVH HIT" provides 8,500 tips, with DO's and DONT's under 70+ categories.
Technical innovation lies in providing a similar user experience between the old world of feature phones and the new world of smart phones. The App size is minimal (1.4 MB only) and it functions on lower capacity android phones widely used in emerging markets. It works on old feature phones using other protocols (SMS, USSD and open APIs) with a similar user experience. It is also available in white-label for other actors of the healthcare value chain such as insurance companies, nutrition companies, NGOs, telecoms…
"The app's goal is to increase health awareness and inclusion in emerging markets and it is available in more than ten languages covering large segments of population around the world. The app is meant for wellness/health tips and does not intend to replace any medical professional or any kind of treatment, diagnosis or prescription", adds Munishk Gupta.
Back