COVID-19 – Students on the ground - Clément Gambier (X2019)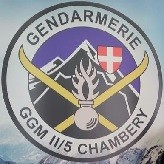 "I did my Personal Development and Military Training internship at the Gendarmerie MobileII / 5 Group in Chambéry, in the Savoy region.

Part of the General Staff is currently detached to Guyana with a gendarmerie battle 

group with 8 squadrons. The staff of the Grouping therefore operated in reduced 

numbers and it was completely logical for me to volunteer to continue to carry out 

certain missions within this unit. I am currently combining online courses with at 

least 1 day of full presence at the Group.

I mainly carry out the group's communication missions in accordance with the 

national gendarmerie directives by feeding the group's social networks with 

the aim of informing the population via photo and video reports on the 

actions (and their results) carried out by the squadrons and the Gendarmerie

 units as a whole. 

This approach is part of the Gendarmerie Focus-Covid national communication plan.

In addition, my educational achievements in the BCPST (Biology, Chemistry, 

Physics and Earth Science)  specialized preparatory class help me to contribute to 

raising awareness for soldiers of all ranks on COVID-19 and the related healthcare 

issues. These discussions provide a simple theoretical basis for a better 

understanding of the measures to be adopted in the face of the virus and ensuring

 the weekly monitoring of statistics related to COVID-19.

Finally, I am also involved in the management of the crisis through the design and 

delivery of documents (situation reports for the squadrons, various statistics, etc...).

This voluntary commitment represents a way for me to participate in the national 

effort and especially to honor the military status on which the School bases its values.

 It is also a way of thanking the soldiers of the group who welcomed me with warmth 

and kindness during my entire internship."
Back