École Polytechnique increases exchange opportunities with the United States
L'X and Brown University extend their partnership agreement to facilitate transatlantic mobility for visiting faculty, graduate, and undergraduate students.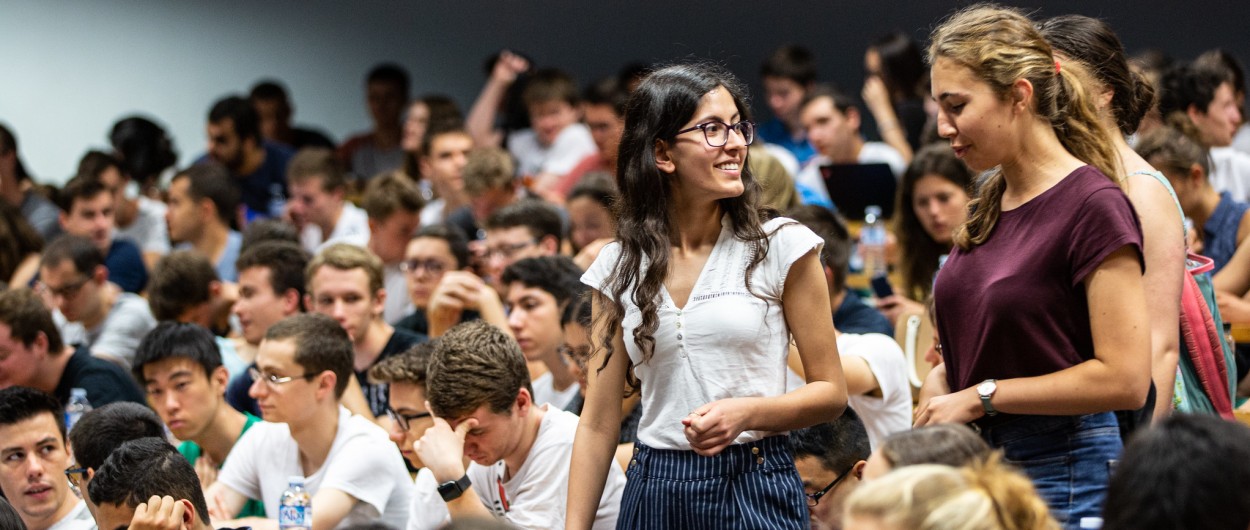 Students in an amphitheater at École Polytechnique
Located in Providence, Rhode Island (United States), Brown University is a leading Ivy League research university and home to world-renowned faculty. The institution's commitment to academic excellence, rigorous research, and the service to the public good fully align with École Polytechnique's values and make Brown University a privileged partner.
École Polytechnique and Brown University have extended their partnership agreement to enable undergraduate students at both institutions to join the respective partner university for either a full academic year or a single semester.
Study exchange 
Undergraduate students from École Polytechnique can now benefit from the opportunity to enroll at Brown University in non-degree programs for up to one year, and vice versa. Furthermore, the partnership agreement with Brown University also allows graduate students from École Polytechnique to conduct or continue academic research projects linked to their thesis or dissertation at Brown University during a given period. The admission follows selection guidelines established by Brown University. 
Faculty Exchanges and Joint Research
The two partner institutions also support faculty exchanges and joint research between École Polytechnique and Brown University to enrich their academic programs and research interests. Invitations to lecture, conduct seminars, or engage in joint research projects at the partner institution provide faculty members and researchers the opportunity for international exposure and additional discoveries.
Back