L'X's commitments to sustainable development : An update after six months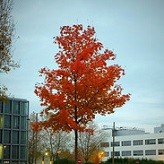 On June 7, 2019, École polytechnique hosted an international scientific symposium on sustainable development as part of its 225th anniversary celebrations. L'X took the opportunity of this event to announce its own five key commitments to sustainable development : 1/ ensure that all of its students become aware of the environmental issues, 2/ Create a Sustainable Develpment certification, 3/ launch a joint multidisciplinary research center focusing on energy transition, 4/ Move toward a carbon neutral campus, 5/ Establish a global challenge to spot talents and identify innovative ideas. Six month afterwards, all of these five projects are well underway.
Train all students in sustainable development : in April 2020, a mandatory 2-day seminar on environmental issues will take place as part of the Ingénieur Polytechnicien program. Featuring renowned experts, it twill cover topics such as the history of life and the planet's limits, the impact of human activities, risks and trajectories, change management and transition models.
This sustainable development certificate, recognized as a specific course for all students, will be implemented in 2020.
Launch of the multidisciplinary research centre Energy for Climate (E4C) by the five founding schools of the Institut Polytechnique de Paris : Drawing on the expertise of more than 25 partner laboratories and 400 researchers, Energy4Climate has been granted EUR (University Research School program) funding in 2019, Energy4Climate offers a unique international 5-year program for educating a new generation of energy leaders. This program aims to attract the finest talents from France and abroad, with teaching of the highest standards and several different options in engineering and entrepreneurship, as well as a PhD track to train doctoral students in these issues. With E4C, IP Paris is thinking global, forging links with academic partners all over the world, such as Berkeley and Mohammed VI Polytechnic University (UM6P). 
Move toward a carbon neutral campus : After shaping the organizational, operational and geographic scope of a "carbon neutral" plan for the campus, an assessment of the campus carbon footprint is scheduled for the first quarter of 2020.  It will pave the way for an action plan in the following three months. A first series of concrete measures will then be launched in September 2020.
Establish a global challenge to spot talents and identify innovative ideas : The E4C international student challenge 'Imagine a carbon neutral city » was launched in October 2019. The challenge is designed to give students the opportunity to apply their knowledge and develop team work to address climate change issues. After a pre-selection phase closing on March 10, the winners of this first challenge will be announced in April 2020.
Key figures: 18 teams, 107 students, 9 schools involved, 30% of international participants.
Back