Polytechnique Ventures has already closed a third investment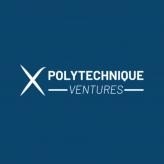 Polytechnique Ventures, the seed fund created and funded by X alumni, has made its third investment less than three months after its official launch.
The fund, which has raised €20 million to date, completes the innovation and entrepreneurship support system developed by X to enhance its scientific and technological research, train young deep tech entrepreneurs, and contribute to the country's economic development.
Following its investment in Neolithe as part of a seed round and its pre-seed investment in Okomera, Polytechnique Ventures has just completed its investment in Silina.
Founded by Michael Bailly (X2003) and Wilfried Jahn (PhD), Silina has developed a process for bending image sensors, capable of producing not one, but hundreds of sensors at the same time. This technology provides cameras with increased performance and a reduced footprint, meeting the expectations of multiple markets: aerospace and defense, industrial imaging, autonomous vehicle guidance, and smartphone cameras.
Launched by Aimee Wessel (PhD), Raphaël Tomasi (PhD), Sandra Jerström (PhD) and Charles Baroud (Professor at X and PhD) on the basis of a technology developed by the LadHyX hydrodynamics laboratory, a joint CNRS-École polytechnique research unit, Okomera is developing an innovative system to facilitate and accelerate the development of personalized cancer treatments. Its process enables each patient to test the effect of a range of potential therapies (chemotherapy, immunotherapy, cell therapy, combined therapies) on cells obtained from tumor microbiopsies and grown in 3D - spheroids - on microfluidic chips.
Founded by Nicolas Cruaud (X2016) and Clément Bénassy (AgroParisTech 2015), Neolithe commercializes fossilizers that, thanks to its patented process, transform non-recyclable waste into Anthropocite, an aggregate that can be used as a raw material in construction.
Advised by Polytechnique Ventures SAS and managed by Equitis Gestion, the Polytechnique Ventures fund is focused on early-stage financing of technology start-ups. Its investment strategy is based on initial investments of €250,000 to €500,000 in pre-seed and seed, and reinvestments up to series A, for an average investment per company of approximately €2.5 millions.
Polytechnique Ventures' main criteria for evaluating start-ups are the quality of the founding team, the uniqueness of the technologies developed, the company's development potential and its social contribution.
Back