Six start-ups launched by X alumni rewarded by the 24th I-Lab competition
Two of the six X start-ups rewarded at the 24th I-Lab competition - Runblind and InSpek - are supported by the X-TECH incubator at the Drahi X Novation Center. The other four - Enginn Technologies, Ever Dye, S2S and Silina - were created by X alumni.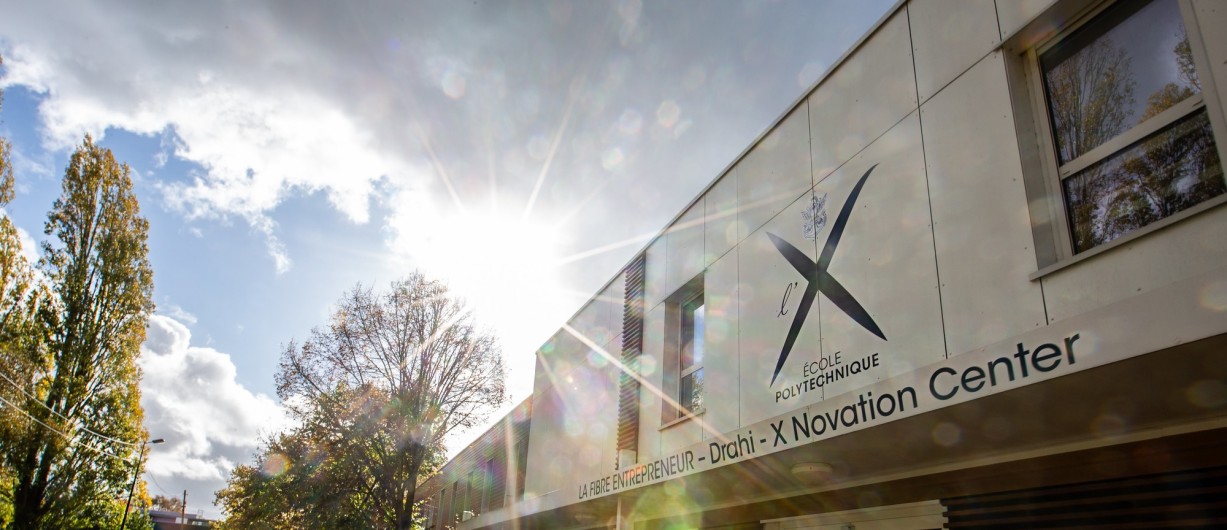 Six start-ups created or managed by X alumni have been distinguished during the 24th edition of the i-Lab innovation competition, financed by the French Investment Program for the Future and managed by Bpifrance.
The competition aims to identify projects to create innovative technology companies and to support the best of them with financial aid and appropriate support.
Launched by the Ministry of Higher Education, Research and Innovation to foster the entrepreneurial spirit, strengthen support for the creation of innovative technology companies and favor the development of Deep tech start-ups, the I-Lab competition has distinguished 78 winners among 396 applicants in 2022, specificially in the fields of health, digital and software technologies, electronics, chemistry and the environment.
You will find below a presentation of the six X start-ups rewarded at this 24th edition of the competition, two of which - Runblind and Inspek - are supported within the X-TECH incubator of the Drahi-X Novation Center, the incubator of the École Polytechnique.
Runblind, co-founded and managed by Philippe Le Borgne, develops a spatialized sound interface for people guidance, both indoors and outdoors.
Its products are particularly useful for bikers, delivery drivers, museum audio guides, wayfinding in hospitals, shopping malls or train stations, hospitals and airports, as well as many other situations and uses where the use of a screen is uncomfortable, dangerous or even forbidden. Its technology consists in creating a spatialized sound source pointing to the direction to follow, positioned in an absolute way on the trajectory whatever the position or the movements of the user's head. Any sound source can be used: you can even be guided by your own music.
Inspek, founded and managed by Jérôme Michon (X2011), aims at reducing costs and delays due to errors in chemical and biological processes through better chemical detection. The understanding and optimization of processes, as well as the automation, the automatic correction of errors or the introduction of predictive maintenance, require sensors capable not only of operating in real time but also of accurately reporting a maximum of chemical and physical parameters, in order to best characterize the complex mechanisms at work. To do so, InSpek is developing a chemical analysis system using sensors on an optical chip that are more sensitive, less expensive, and smaller than current sensors. They are compatible with single-use technologies to reduce the risk of contamination.
Enginn Technologies, co-founded by Yann Hourdel (Master's degree and PhD in Computer Science at l'X), aims to unlock the voice dubbing market by offering a voice synthesis tool based on machine learning algorithms. The objective is to market a SaaS solution capable of synthesizing text in large quantities, generating voices with emotions, and in multilingual format.
Ever Dye, founded and directed by Ilan Palacci (Master X-HEC Entrepreneurs), develops an ecological textile dyeing process combined with a biosourced pigment. The dyeing stages (pre-treatment, dyeing, post-treatment) represent 52% of the textile industry's greenhouse gas emissions. Ever Dye's green chemistry solutions enable faster dyeing, with less energy, while eliminating petrochemicals. Ever Dye's technology is based on two products:
- A pre-treatment solution for cellulosic textile fibers that is used to create negatively charged cling sites on their surface.
- A pigment produced from positively charged plant waste and minerals.
The startup targets French and international dyeing companies, and wants to develop a universal dyeing solution that will allow to dye all fibers without any additional investment.
S2S, founded and directed by Julien Hédou (X2015), aims to develop a diagnostic tool for surgical site infections (SSI) in major digestive surgery based on immune system analysis technologies developed at Stanford. The proposed solution is a blood sample collection kit coupled with an artificial intelligence algorithm that integrates clinical and immune data. S2S' s approach is part of a personalized medicine objective and allows to improve the prognosis of patients from the pre-operative stage by assessing the risks specific to each patient.
Silina, co-founded and led by Michael Bailly (X2003), is a deeptech start-up in the field of semiconductors. It offers solutions for bending traditional imaging sensors to make next-generation cameras up to 5 times smaller and 5 times more accurate than current ones. Its proven process is the only one that can be industrialized on a large scale and with low unit costs, making its innovative technology accessible to all high volume applications. Polytechnique Ventures, the investment fund created by École Polytechnique alumni to support X's technological entrepreneurship dynamic, invested in Silina in August 2021 in the pre-seed phase.
Back