Study at École Polytechnique
Study at École Polytechnique
École Polytechnique welcomes international students from scientific universities outside France within two dedicated exchange programs, allowing them to study at l'X for one or two semesters as part of their respective studies.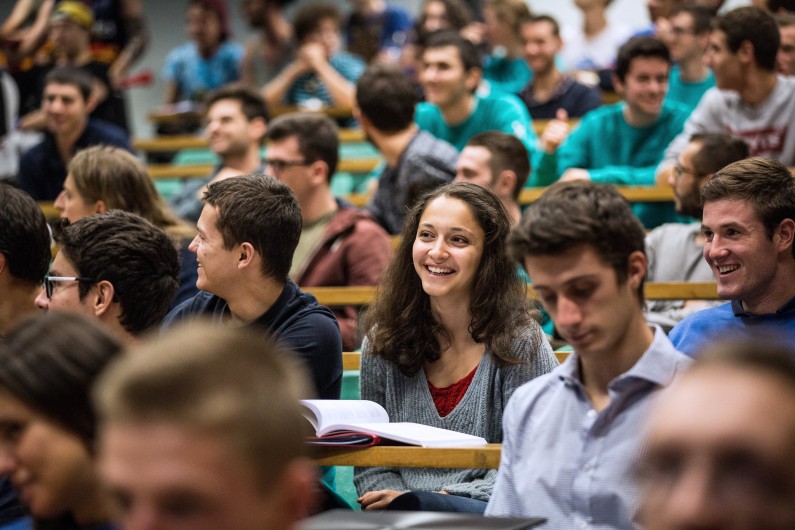 International Academic Exchange Program
The International Academic Exchange Program offers international students enrolled in a degree program in science or engineering at an institution abroad the opportunity to take classes at École Polytechnique as part of their studies for one or two exchange semesters.
Research Program for International Talents
The research Program for International Talents provides students enrolled at partner institutions abroad with the opportunity to complete a 3- to 6-month internship in one of the School's laboratories.
Double degree programs
École Polytechnique has developed over twenty double degree programs with partner universities all over the world, offering students the opportunity to benefit from a high-quality international scientific education at l'X and to experience complementary academic methods. Upon graduation from the double degree program, students obtain the diploma at École Polytechnique and the degree conferred by their home university.
 
Support for international students
Academic support
International students have the opportunity to benefit from specific language training linked to the classes they will be studying in at École Polytechnique and academic tutoring. The School also organizes an integration period before the academic courses start to allow international students to become familiar with campus life at l'X. 
French as a Foreign Language (FLE)
To assist each student in fully integrating the cohort and following the French classes, École Polytechnique encourages non-French-speaking students to study French as a Foreign Language. The School offers the possibility to study either in its dedicated languages department, which has been awarded the three-star quality label FLE, or at a specialized partner institution.