Launch of the Polytechnique Ventures fund: l'X strengthens its entrepreneurial ecosystem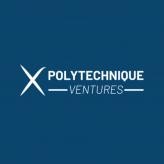 The launch of Polytechnique Ventures, an investment fund created and managed by X alumni is broadening the range of École Polytechnique's entrepreneurial and innovation ecosystem 
The fund, which has closed an initial round of financing of €20 millions, enriches the innovation and entrepreneurship support system developed by l'X to enhance its scientific and technological research, train young deep tech entrepreneurs, and contribute to economic development in France.
Extending the School's actions in the field of entrepreneurship, the fund will support the emergence and growth of innovative companies, rigorously selecting the projects to accompany them in the first phases of their development. Start-ups must be founded by one or more alumni of the School (Polytechnique engineering degree, Bachelor's degree, Master's degree, Executive Education, Doctorate, post-doctorate), incubated by the School (within X-Up or X-Tech), or initiated in its laboratories.
"This fund will be a major accelerator in the development of start-ups from our incubator and I am very pleased that the alumni are coming together to support the impressive entrepreneurial and innovation ecosystem at École Polytechnique. The school thus joins most of the major international institutions of higher education, by offering an essential lever to attract and support the best entrepreneurs", said Eric Labaye, President of École Polytechnique.
The fund, advised by Polytechnique Ventures SAS and managed by Equitis Gestion, focuses on early stage financing of technology start-ups. Its investment strategy is based on initial amounts of €250K to €500K in pre-seed and seed, and reinvestments up to series A, for an average amount per company of about €2.5 millions.
Polytechnique Ventures' main criteria for evaluating start-ups are the quality of the founding team, the uniqueness of the technologies developed, the company's development potential and its societal contribution. Priority will be given to ambitious deep tech projects, capable of profoundly transforming the targeted industrial sectors. Polytechnique Ventures aims to provide entrepreneurs with the cumulative experience of the alumni network and the School's research, innovation and teaching community.
"At the origin of Polytechnique Ventures is the idea of engaging alumni with young entrepreneurs from the school's ecosystem. A wealth of experience serving a multitude of initiatives. Thanks to the exceptional foundation of innovations that stem from École Polytechnique, this entrepreneurial, industrial, and financial community aims to reinforce the emergence of talented entrepreneurs and successful companies, which address the technological, environmental, and societal challenges of tomorrow", stressed Denis Lucquin, President of Polytechnique Ventures SAS, Partner and former President of Sofinnova Partners.
https://www.youtube.com/watch?v=ssB86AhN5pg
Back