"Napoleon & École Polytechnique": An Online and In-House Exhibition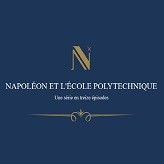 https://www.youtube.com/watch?v=2ANqUjoVoc0
On the occasion of the bicentenary of the death of Napoleon I, École Polytechnique and its museum, the Mus'X, are commemorating this anniversary with a brand-new exhibition on its campus just south of Paris, France and an original virtual audio series.
By browsing through a virtual series in thirteen episodes, available via a dedicated website, napoleon-poytechnique.com, and an exhibition on the school's campus, visitors can relive the Napoleonic era through key events, decisive actors, and emblematic objects or representations involving the school. The thirteen episodes, told in chronological order, end outside the walls of École Polytechnique, at Les Invalides, which houses the tomb of Napoleon I as well as that of his son, the King of Rome (Napoleon II).
Founded in 1794, École Polytechnique received continuous attention from Napoleon Bonaparte. Long before coming to power, he visited the school regularly and considered it to be "his goose that lays golden eggs" due to the large number of officers in his army and leaders of his administration who came from the school. He returned to École Polytechnique for a last visit during the Hundred Days period to salute the contribution from Polytechnicians in the defense of Paris in 1814, commemorated by the statue of the Conscript, now installed in the "Cour d'Honneur" courtyard at École Polytechnique.
The exhibition at the Mus'X will open as soon as health & safety conditions in France allow
Back