New MOOCs on seismology and renewable energies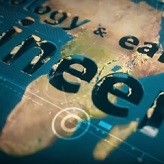 https://www.youtube.com/watch?v=V6mnVBszk0E
A first massive open online course dedicated to the understanding of earthquakes, seismology and earthquake engineering produced by the École Polytechnique offers a comprehensive overview of current knowledge on these topics.
Available in English and free of charge on the Coursera platform "From Seismology to Earthquake Engineering" is aimed at a wide audience: engineers and students with knowledge and/or interest in structural mechanics or Earth sciences, but also engineers from civil protection agencies in charge of assessing the condition of structures after earthquakes. For planetology enthusiasts, it includes new sequences on the Martian seismological data obtained by the SEIS instrument as part of the Mars InSight mission.
It is organized around 5 major themes that correspond to as many weeks of teaching. They are themselves subdivided into 7 to 10 video sessions lasting between 8 and 10 minutes each.
The first theme establishes the theoretical fundamentals of seismicity: structure of the planet, plate tectonics and fault behavior.
The second theme studies seismic ground motion: different types of seismic waves, propagation and amplification, theoretical interpretations and seismological observations.
The third theme deals with the seismic response of soils and structures: analysis of the seismic response, impact on earthquake engineering, dynamic characterization of structures and seismic isolation.
The fourth theme is devoted to damage assessment of civil engineering structures: soil/foundation/structure interactions, non-linear behavior of structures, seismic design.
The fifth theme covers seismic risk: vulnerability and risk assessment by insurance companies, uncertainties and fragility curves, modeling of expected losses.
Each theme includes sessions describing the phenomena or explaining their fundamental principles, and laboratory experiments that simply illustrate the concepts discussed (fault movements, soil liquefaction, shake table tests,..).
A MOOC on renewable energies by E4C
Dedicated to earthquakes, seismology and earthquake engineering, this MOOC adds to the already extensive and varied offer made available online by the École Polytechnique, which was enriched with a massive open online course on renewable energies led by the interdisciplinary center of the Institut Polytechnique de Paris, Energy4 Climate (E4C), in collaboration with the Ecole des Ponts.
Also available for free in English on the Coursera platform, this MOOC entitled "Hydro, Wing & Solar Power: Resources, Variability & Forecast" provides the basics for estimating the resource of the different modes of renewable electricity production.
 Created by Philippe Drobinski, director of the E4C center, Alexandre Stegner, professor at X, Jordi Badosa, technical director of E4C and Alexis Tanter, lecturer at l'X, it helps to understand the physical causes of intermittency and seasonal variability of the different modes of renewable energy production. Intermittency and variability make short- and medium-term forecasting a fundamental issue in the development of renewable energies and their integration into the electricity grid.  The MOOC, accessible under this link, details the methods and tools used for a reliable forecast of the electricity production of hydroelectric, wind and solar power plants.
Access and register to the MOOC "From Seismology to Earthquake Engineering" : here
Access and register for the MOOC "Hydro, Wing & Solar Power: Resources, Variability & Forecast": here
Back