XProjets formalizes its processes and its CSR commitment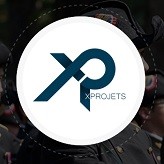 XProjets' team
XProjets, the Junior Enterprise (JE) of l'X, has launched, under the lead of its new board, a business process to better formalize its operations in response to the growing number of consultancy missions it carries out. The Process & Quality squad and the XProjets team have been involved in the different steps of this project: from the initial analysis to the writing of the work procedures.
"The increase in the number of missions carried out over the last few years requires to be ever more rigorous. Thus we have initiated this year the launch of a business process at the level of the Junior Enterprise: it is a question of analyzing and formalizing our operations while redefining many activities or certain job positions for example", declared Kilian Rouge (X2019), Process & Quality Manager.
The launch of this businnes approach might lead to an ISO 9001 certification. The ISO 9001 standard defines the steps required to adopt a quality management system. It is designed to help organizations meet the needs and expectations of their customers and other stakeholders by using the quality management principles established by the International Organization for Standardization (ISO).
"The implementation of the business process within our JE is the key project of our mandate as it will impact XProjets' future mandates and I hope it will speed up our growth in the coming years", underlined Clément Girault, X2019, in charge of the implementation of the business process.
The new XProjets board has also reaffirmed its CSR commitment with the establishment of a CSR manager position, while a CSR charter has been unanimously adopted and a CSR committee has been set up.
In 2020, XProjets led several CSR initiatives, including a pro-bono mission for « Chemists Without Borders », an association represented by an X alumni, membership in the OxyJEne investment fund bringing together several French JEs and an investment in EcoTree, a start-up committed to carbon capture through reforestation.
Back