École Polytechnique Executive Education and ESA Lebanon launch "Innov'Health"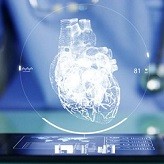 The international collaboration of École Polytechnique's Executive Education unit and ESA Lebanon, a prominent business school educating executives and managers in Lebanon, jointly developed the new program, "Innov'Health", to enable health care sector professionals to make the most of emerging technologies and new solutions. Building on the expertise of both institutions, the program takes into account the particularities of the French and the Lebanese healthcare sectors in order to provide guidance to participants on navigating the new codes of Health-Tech, Artificial Intelligence, and technologies in related fields to enable them to remain agile in a sector currently undergoing extensive transformation.
New technologies intervene in multiple medical fields such as robotic surgery and medical diagnosis, in which artificial intelligence plays an increasingly important role. "The partnership of École Polytechnique and ESA Lebanon will help develop know-how in the health industry, particularly in the applications of digital and artificial intelligence", emphasizes Etienne Minvielle, Academic Director of the program, Professor at École Polytechnique, and Research Director at the CNRS (French National Center for Scientific Research).
An expert in the health sector and researcher at the Interdisciplinary Institute for Innovation (CNRS/ÉcolePolytechnique – Institut Polytechnique de Paris),  Minvielle is also co-author of a report published recently with Hervé Dumez which examines how the French hospital system managed the Covid-19 crisis: "The French hospital system in the Covid-19 crisis. A contribution from management sciences" 
The two management experts interviewed over fifty key members of the French hospital system and worked out a series of lessons to be drawn from the management experience of the crisis. Their study describes the importance of developing supportive management, transparent communication, and offering space for dialogue for staff exposed to high-pressure job functions to voice concerns and suggestions. As a collective voice, the experiences of those interviewed for the survey show the extent to which the creativity of medical and administrative staff can become a decisive factor to overcome an emergency of considerable size.
The report, prefaced by École Polytechnique's president Éric Labaye, highlighted some structural problems brought forward by the pandemic and pinpointed several areas in which the overall hospital management system could be improved, even in the absence of a health crisis, to increase agility and performance of tomorrow's hospitals.
Further information is accessible here
 
Back