Education : Online courses, internships suspended, exams postponed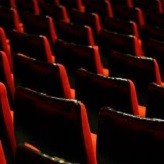 All students are invited to leave the campus and find accommodations that will allow them to be safe and able to attend online courses starting on Monday, March 23 under the best possible conditions. In case of need, accommodation for students currently staying on campus or returning from internships will still be provided.
All internships are suspended sine die, irrespective of their duration or location, apart from the ones for which homeworking has been approved. Students of Ecole Polytechnique who are in internship right now or about to start one and who are not in a situation of homeworking will be able to resume their internship as soon as the suspensive measures are withdrawn.
 Students of Ecole polytechnique who will start their second year internship in June will only do so if the measures are withdrawn at that time. Ecole Polytechnique and the Polytechnique community mobilized by the Alumni association are already taking actions to find suitable internships (homeworking as for now, and others when the measures will be withdrawn) for students in need.
 In any case, as was recalled last week, the validity of the diplomas won't be affected by the situation (postponing or cancelling of internships). If the measures last for more than a few weeks, alternatives solutions will be found and offered to acquire the corresponding skills.
Some students might experience difficult financial situations due to the circumstances. An emergency assistance project has been set up since March 16th to review these individual situations. Thanks to collective action and solidarity, an exceptionnal financial assistance will be granted when needed. Students in need can already contact us (solidariteX@polytechnique.fr) by stating their names, curriculum and briefly describing their situation. Further information will be given as soon as possible.
Courses have been cancelled during the March 16 to 20 week to free time for the teaching teams to develop online versions of their courses and for students to organize themselves.
Courses are available online as of March 23rd.
Printing of handouts is suspended. Electronic versions will be made available.
Exams scheduled during the March 16-20 week have been postponed to a later date. However, teachers who wish to set up non-presential examination arrangements can submit a project to the Provost's Office for validation. The students concerned will be notified individually with enough time to ensure optimal preparation.
In accordance with the measures announced by the French government concerning the organization of the national entrance exams calendar, the written portion of the entrance exams at École Polytechnique is postponed to a later date and will not take place until at least the end of May 2020. 
École Polytechnique offers its full support to all French and international candidates who have been preparing for these entrance exams for many months. The entrance exams will continue to ensure the values of fairness and excellence. The School is making every possible effort to inform candidates and their families as quickly as possible about the decisions made in consultation with all schools and French Ministries involved. 
Back