Le Wagon jumps on the fund raising train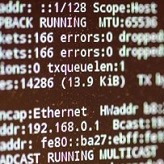 Le Wagon, co-founded by Sébastien Saunier (X 2004) has raised 17 million euros in its first round od funding since its launch seven years ago. The proceeds will help the start-up to consolidate its leadership in the highly competitive market of web development intensive courses.
Le Wagon is offering 9-week full time bootcamp to train web developers as well as 24-week part time courses on 38 campuses around the world across two dozens of countries but not in the US. It has trained 7,000 people in 300 training sessions since its launch in 2013.
In 2018, the company started to offer courses to large corporate clients to train top talent and enable them to run digital transformation project. Clients include Axa, BNP Paribas, L'Oréal or LVMH.
Cathay Capital, which has a strong exposure to Asia, has been leading the funding round along with AfricInvest, dedicated to the African continent, where Le Wagon has great ambitions too.
Back