L'X organizes the second session of the EVP 2021 together with TU/e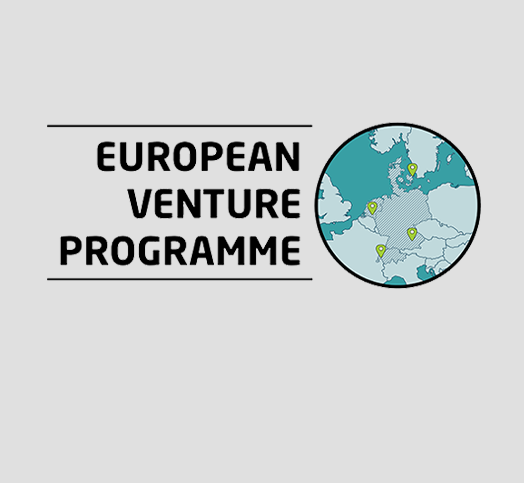 The Drahi-X Novation Center on École polytechnique's campus in Palaiseau
This year, the EuroTech Universities Alliance celebrates its 10th anniversary and the many successful initiatives it has brought about since its foundation in 2011. The European Venture Program (EVP) is one of them. Designed to foster international collaboration of the partner universities in the field of entrepreneurship and support start-up founders, the program offers participants exposure to several entrepreneurial ecosystems across Europe.
As a member of the EuroTech alliance, École Polytechnique participates in the EVP with its Entrepreneurship and Innovation Center, the Drahi X-Novation Center. Since the program's launch in 2015, up to 25 founders (5 per member university) are granted the opportunity to participate in the joint program each year. In addition to enabling participants to strengthen their entrepreneurial skills, the European Venture Program gives each cohort exclusive access to the academic and entrepreneurial ecosystems of the six partner universities spread across Europe. It thus furthers entrepreneurial collaboration on a European scale.
The 2021 edition of the European Venture Program was split into two sessions - the first part, organized at TUM and EPFL, took place from July 26 to 30, 2021; Under the aegis of l'X and TU/e, the second session was held from August 23 to 27, 2021.
Participants had the opportunity to attend master classes, take part in workshops and benefit from individual coaching sessions with speakers, professors, and experts such as Jordi Montserrat, co-founder and director of VentureLAB, specialized in start-up acceleration in Switzerland, Dennis Huizing, director for the Netherlands at Leapfunder, an online platform dedicated to angel investment and early-stage funding for start-ups, or Stéphane Roecker, a business advisor and seed investor.
Amongst the topics of this year's master classes and workshops: Evaluation of the attractiveness of business opportunities, Roadmap planning, Tools for start-up founders, Risk Analysis, Equity sharing between founders, Negotiations. Due to the constraints linked to the Covid-19 pandemic, this year's edition took place virtually.
Structure of the European Venture Programme
Developed jointly by the entrepreneurship centers of the six EuroTech universities, the EVP is an entrepreneurship boot camp, which combines teaching and practical sessions. Designed for founders of early-stage start-ups in Europe, the 10-day program takes place during the summer.
It offers participants the opportunity to attend workshops on critical entrepreneurial topics, benefit from guidance to optimize their business models, pitch to investors, and discover different innovation and entrepreneurship centers in Europe. One of the significant assets of the program is precisely the fact that it takes participants on a trip across Europe and allows them to discover the campuses of the six EuroTech universities: École Polytechnique in France, École Polytechnique fédérale de Lausanne (EPFL) in Switzerland, Technical University of Munich (TUM) in Germany, Eindhoven University of Technology (TU/e) in the Netherlands, Technical University of Denmark (DTU) and Technion - Israel Institute of Technology.
A rich program of workshops tailored to each university's areas of expertise allows participants to strengthen their knowledge on specific subjects such as product development, market analysis, intellectual property, financing, and marketing at each destination of the journey. In addition to the thematic workshops, the schedule comprises company visits, meetings with local start-ups, alumni, and potential investors, offering participants the opportunity to benefit from valuable insights from successful peers. The ambition behind this format is to open up and share professional networks and encourage participants to explore new approaches. Furthermore, this opportunity to learn alongside peers in an international setting stimulates the emergence of new ideas and may even lead to new collaborations.
"By providing participants with the opportunity to explore the entrepreneurial ecosystems of our partner universities, the European Venture Programme enables start-up founders within the Drahi-X Novation Center to draw additional inspiration from entrepreneurial practices and customs in Europe", emphasizes Bruno Cattan, Director for Entrepreneurship and Innovation at École Polytechnique, and adds: "In addition, it offers participants the opportunity to benefit from individual coaching sessions with international experts and to exchange with peers across Europe, enabling them to initiate international collaborations."
Profile of participants
The call for application for the EVP is open to students, PhD students, post-docs, and alumni of the six EuroTech universities who are working on a business project. However, to allow participants to benefit best from the program, candidates should have previously joined a local incubator for initial support and already obtained first results (e.g. market and feasibility studies, initial financing, awards).
As its name indicates, the ambition and objective of the European Venture Programme are to support and promote European entrepreneurship. Motivation and interest to explore other ecosystems, markets, and cultures in Europe are therefore prerequisites.
The start-ups affiliated with École Polytechnique's Drahi X-Novation Center, which participated in this year's European Venture Program, are Manitty and Hiperssys. Manitty has developed a mobile IoT ecosystem and a PaaS solution that analyses neurological signatures for Medtech applications. Hiperssys is working on the manufacturing of a lithium-ion battery made out of inexpensive, abundant, and low-polluting materials. Both start-ups are currently enrolled in École Polytechnique's X-Up incubation program.
This year's EVP concluded with a competition to reward the best pitch. DirectFem, a start-up affiliated with the Technical University of Munich, offering a new solution to perform mechanical simulations, won the first prize. The second prize was awarded to Manitty, one of the start-ups enrolled in École Polytechnique's incubator.
About the EuroTech Alliance:
A strategic partnership of leading Science and Technology Universities in Europe committed to excellence in research and education, the EuroTech Universities Alliance builds on the partner universities' expertise and combines their complementary strengths to jointly achieve multi-scale initiatives of high impact to society and industry in an international context and engages with societal actors to raise awareness of the opportunities offered by science and technology. The six EuroTech partner universities are École Polytechnique Fédérale de Lausanne (EPFL), Eindhoven University of Technology (TU/e), Technical University of Munich (TUM), Technical University of Denmark (DTU), Technion - Israel Institute of Technology, and École Polytechnique (L'X).
The six EuroTech Universities together covering the whole range of technical disciplines, the alliance focuses on collaboration in five fast-developing areas. Entrepreneurship and Innovation is one of them.
Back