The Mus'X lends a work of art to the MET
The piece on loan is a preparatory drawing for the Belisarius begging for alms by Jacques-Louis David (1748-1825). This drawing, classified as « historical monument », is kept at the mus'X.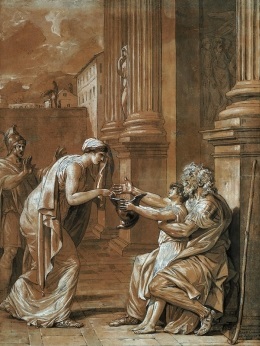 The Mus'X of the École Polytechnique is lending a work of art to the Metropolitan Museum of Artin New York for the exhibition Jacques Louis David: Radical Draftsman, lasting from February 17th to May 15th, 2022.
The piece on loan is the Belisarius by Jacques-Louis David (1748-1825). It is classified as a historical monument and kept in the École Polytechnique's museum, the Mus'X. It is a preparatory drawing for the painting Belisarius begging for alms painted in 1780 and exhibited today at the Palais des Beaux-Arts in Lille. 
The painting recounts an episode in the life of Belisarius (500-565), a Byzantine general who was disgraced several times and recalled each time by the emperor when a new danger threatened the borders. A disputed legend relates that at the end of his life Belisarius was blind and forced to beg, a legend which inspired the painter David. 
The drawing was made by David in Rome. Belonging to the Marquis de Clermont d'Amboise (1728-1792), it was confiscated during the French Revolution and given to the École Polytechnique on 24 Frimaire Year III (14 December 1794), for the purposes of the drawing course.
Jacques Louis David: Radical Draftsman is the first exhibition devoted to works on paper by the celebrated French artist.
Tthroughout his life —from his birth in Paris in 1748 to his death in exile in Brussels in 1825 – David navigated vast artistic and political divides. His iconic works captured the aspirations and suffering of a nation, while addressing timeless themes that continue to resonate today.
Through the lens of his preparatory studies, the exhibition looks beyond his public successes to chart the moments of inspiration and the progress of ideas. 
Visitors follow the artist's process as he gave form to the neoclassical style and created major canvases that shaped the public's perceptions of historical events in the years before, during, and after the French Revolution.
Organized chronologically, the exhibition features more than eighty drawings and oil sketches.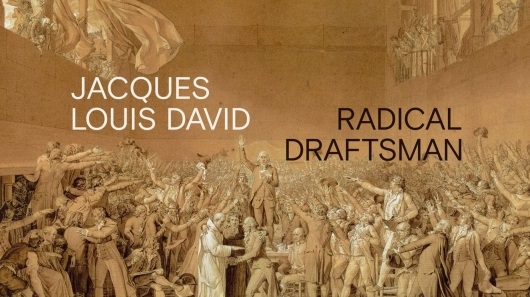 Back