Sylvie Jacquemot takes over as the new Laserlab-Europe Coordinator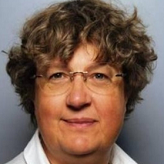 Sylvie Jacquemot from the Laboratoire pour l'Utilisation des Lasers Intenses (Luli)* located at École Polytechnique, has been elected as the new Coordinator of Laserlab-Europe. She takes on the role previously held by Claes-Göran Wahlström from Lund Laser Centre at Lund University (Sweden), who led the consortium and its evolution through successive EU Framework Programmes since 2012.  
Laserlab-Europe, the Integrated Initiative of European Laser Research Infrastructures, understands itself as the central place in Europe where new developments in laser research take place in a flexible and co-ordinated fashion beyond the potential of a national scale. The Consortium currently brings together 36 leading organisations in laser-based inter-disciplinary research from 19 countries.
Laserlab-Europe main objectives are to maintain a sustainable inter-disciplinary network of European national laboratories; to strengthen the European leading role in laser research through Joint Research Activities; and to offer access to state-of-the-art laser research facilities to researchers from all fields of science and from any laboratory in order to perform world-class research.
École Polytechnique and the Laserlab-Europe partners congratulate Sylvie Jacquemot on this election and wish her all the best in the future coordination of the network. Laserlab-Europe also thanks Claes-Göran Wahlström who will continue to collaborate on the project, in particular in his function as Executive Director of Laserlab-Europe AISBL, the association of European-level laser research infrastructures.
Sylvie Jacquemot
Following more than 16 years as Deputy Director of the Luli, Sylvie Jacquemot is now Officer in charge of European Affairs in the lab. Her individual scientific expertise encompasses plasma physics and related high-energy-density applications, in particular inertial fusion sciences and X-Ray laser physics.
 * Luli is a joint research lab between École Polytechnique, CNRS, Sorbonne Université, and CEA.
Back