The CMA CGM Group, École Polytechnique and its Foundation launch an ambitious scholarship program to support the Lebanese talents
The CMA CGM Group, École Polytechnique and its Foundation launch an ambitious scholarship program to support the Lebanese talents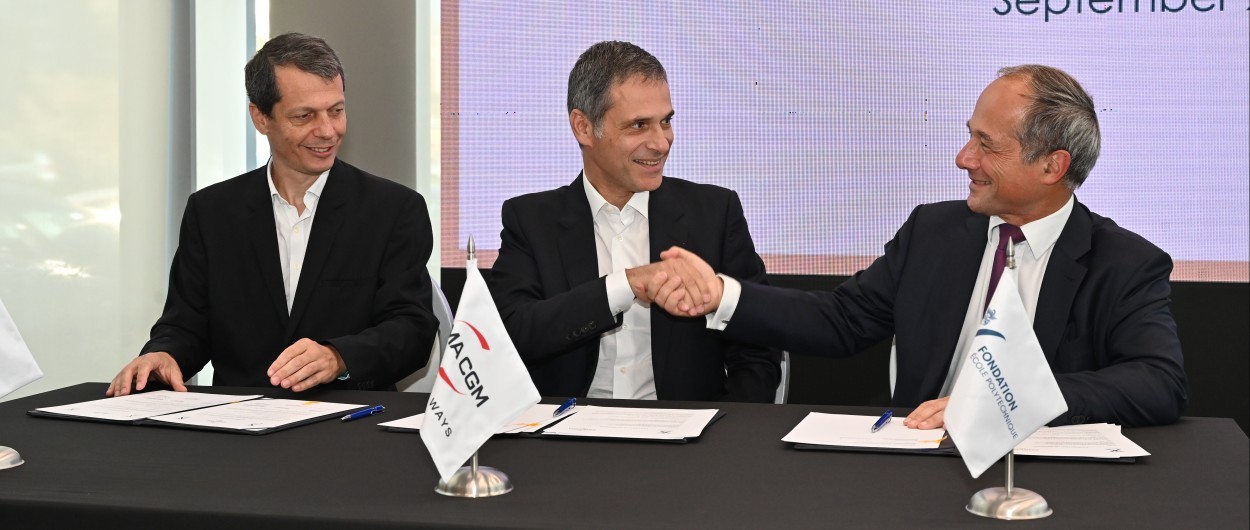 A major scholarship program as part of the "CMA CGM Excellence Fund for Lebanon"
The CMA CGM Group will support 10 Lebanese students per year, for a duration of 10 years.
The scholars, who will have been admitted to École Polytechnique, will come from Lebanese universities in particular.
As a global player in sea, land, air and logistics solutions, the CMA CGM Group, one of the leading employers in Lebanon, launched the "CMA CGM Excellence Fund for Lebanon" in 2021 to promote and encourage educational success through various scholarships at prestigious schools. Dedicated to the Lebanese youth, the CMA CGM Group continues its commitment by creating collaborative scholarships for students pursuing their studies at l'École Polytechnique.
On September 20, 2023, in Beirut – Lebanon, the CMA CGM Group and École Polytechnique Foundation signed a partnership. This partnership represents the largest-ever international support program for future École Polytechnique Lebanese students.
CMA CGM Excellence Fund for Lebanon: an ambitious, long-term program
Over the next 10 years, this ambitious agreement will provide support for 10 Lebanese scholars a year in a program of international excellence. Awarded on the basis of various criteria, including excellence and individual socio-economic situations, these scholarships will cover part of the tuition fees as well as living expenses. They will be awarded to Lebanese candidates admitted to various programs at the École Polytechnique, including the Bachelor of Science, the Ingénieur Polytechnicien program and the Masters of Science and Technology.
The aim of this program is to promote the training of tomorrow's Lebanese executives who, once trained in France, will be able to return to their country of origin, with the possibility of joining major international companies, such as the CMA CGM Group, nourished by their international experience, and thus contribute to the development of their country.
For Rodolphe Saadé, Chairman and CEO of the CMA CGM Group: "After HEC, AUB, ESA, and USJ, École Polytechnique is the 5th renowned institution with which we are collaborating within the framework of the 'CMA CGM Excellence Fund for Lebanon.' This excellence fund will benefit more than 125 students per year from all partner universities. The scholars will gain access to prestigious schools and international experience."
Deeply rooted in humanist tradition, École Polytechnique has always had the mission of discovering the talents of tomorrow, regardless of their social or geographical backgrounds, by providing them with an environment of excellence conducive to the development of multidisciplinary knowledge.
In a context where the pursuit of demanding higher education abroad can sometimes be challenging, École Polytechnique, which consistently mobilizes its community to support its students from Lebanon, and which has maintained strong Franco-Lebanese relations for many years, is aware of the importance of this program for its Lebanese students.
"This long-term partnership between the CMA CGM Group and École Polytechnique Foundation will strengthen our long-standing friendship with Lebanon and will enable young Lebanese talents, who shine in the sciences, to pursue their education at École Polytechnique with peace of mind. In extremely challenging times for the Lebanese population, we are delighted to be able to support this new generation of engineers", states Laura Chaubard, Director General of École Polytechnique.
 "I would like to salute the CMA CGM Group's commitment to Lebanese youth, and in particular to École Polytechnique's Lebanese students. The agreement we have signed will enable us to implement an ambitious, long-term solidarity scholarship program. It also illustrates the key role played by our partners in the training of young talents at École Polytechnique", says Frédéric Oudéa, Chairman of École Polytechnique Foundation.
See also
École polytechnique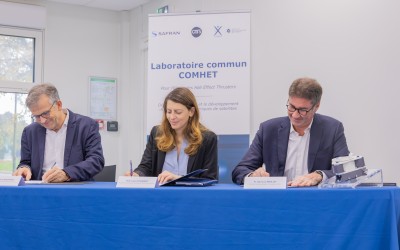 École polytechnique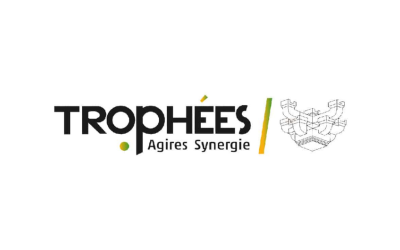 Back