25 École Polytechnique alumni among the economic leaders of tomorrow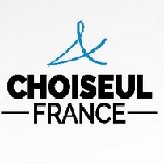 Every year, the Institut Choiseul identifies and ranks young leaders under 40 who play a major economic role in France and abroad. Among the selections unveiled, a Top 100 and a complementary list of 100 profiles, 25 alumni of the École Polytechnique earn their spot.
11 graduates in the Choiseul 100
In the first 100 profiles, 11 alumni of École Polytechnique are identified for their current and future contribution to the economy, including 3 women graduates: Anne-Laure de Chammard, Director of Strategy at Engie (7th), Maud Thuaudet, Director of Strategy at Saint Gobain (9th) and Diane Abrahams, Director of Strategy, Transversal Partnerships and Innovation at Group La Poste (88th).
Also present in the Top 100 : Paul-Marie Dubée, directeur de la coordination exécutive et des relations gouvernementales d'EDF (14e), Pierre-Edouard Batard, CEO of the Confédération nationale du crédit mutuel (21e), Director of Strategy and External Relations of Group Valeo (23e), Stéphane Zeghbib, Director of Zaoui & Co (35e), Jonathan Sebbane, CEO of Sogaris (47e), Franck Lirzin, deputy executive director of Gecina (56e), Philippe Englebert, Technical advisor for companies, attractiveness and export to the French Republic President and the Prime minister cabinets (66e), et Emmanuel Vivant, deputy executive director  of SAUR (99e).
14 alumni in the top 200
In the complementary list of 100 profiles, 14 other Ecole Polytechnique graduates are highlighted.
Among the 25 alumni of the selection, 13 are from the french Grands Corps de l'État: eight from the Corps des Mines and five from the Corps des Ponts. Two alumni from the additional list now work for the French administration : Charles-Henri Weymuller, Macroeconomic and Commercial Policy Advisor to the President of the Republic and Vincent Le Biez, Director of Investments in charge of Industry at the Franch State Investments Agency and one of them Larbi Touahir, is the current Development Director at Ecole Polytechnique Executive Education.
Half of the winners of the Top 100 and the complementary list are new entrants, including three alumni of the School in the first list and five in the second.
Back