"Reveal" the physics game on show at Paris Games Week
"Reveal", the game developed by the gamelab of the Chair "Science and Video Games", is part of a selection of video games created in France at Paris Games Week.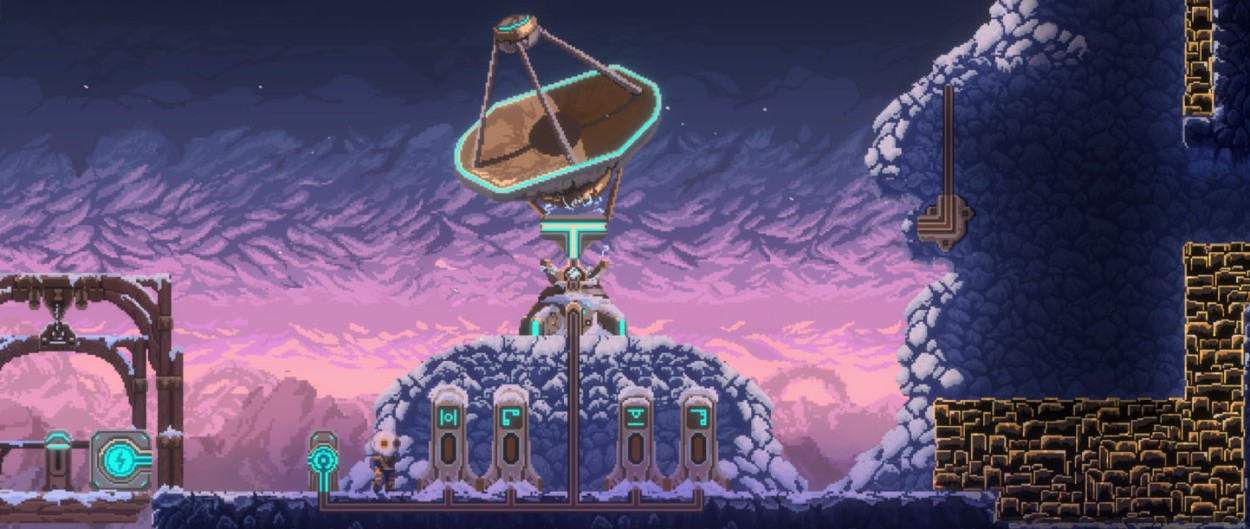 Capture d'écran du jeu Reveal / Image : ScienceXGames
Paris Games Week is a not-to-be-missed video game show, held annually since 2010 and attracting many enthusiasts and industry professionals each year. It is one of the biggest trade fairs dedicated to video games worldwide. This year it takes place from 1 to 5 November 2023 at Paris Expo Porte de Versailles. Within the Paris Games Week program, the "Jeux Made in France" event is dedicated to the independent creation of French video games. This year, around forty games developed by studios based in France will be on show, including the game "Reveal" developed by ScienceXGames, the "gamelab" of the Chair "Science and Video Games", hosted by the Laboratoire Leprince-Ringuet (LLR*).
"Reveal" is a platform game based on a particle physics background, with a rich and mysterious narrative, puzzles to solve and a world of its own. Although it is for now a computer game, it could be transferred to gaming consoles. Almost complete, Paris Games Week will be an opportunity for the public to preview the game and meet the creative team. The team currently comprises Tony Cottrel (developer), Pierre-Alban Ferrer (game designer), Raphaël Granier de Cassagnac (science and narrative), Catherine Rolland (producer), Thomas Vaulbert (artist) and Arthur Bertaud (UX designer). The sound was produced by G4F, and the music is by Yann van der Cruissen.
The team is now looking for partners to market Reveal and distribute it on a large scale. This is the first step towards professionalising the gamelab and, who knows, developing new scientific video games.
*LLR: a joint research unit CNRS, École Polytechnique, Institut Polytechnique de Paris, 91120 Palaiseau, France
About the Chair "Science and Video Games"
Organized as a gamelab and supported by Ubisoft, the "Science and Video Games" Chair aims to enhance the realism, gameplay and accessibility of video games through science, and also to use this medium to spread scientific culture. Held since 2019 by Raphaël Granier de Cassagnac, this Chair, which is interdisciplinary in nature, aims to facilitate the integration of models (physical, economic, social, etc.) into video games, and covers a wide range of techniques such as 3D modelling, sound spatialization and artificial intelligence. Teaching is another innovative aspect of the Chair, with the aim of familiarizing engineering students with industry methodologies and developing a pool of video game professionals.
Back