The Cour des comptes signs a pedagogical partnership with École Polytechnique, ENSAE Paris and Télécom Paris
The Cour des comptes signs a pedagogical partnership with École Polytechnique, ENSAE Paris and Télécom Paris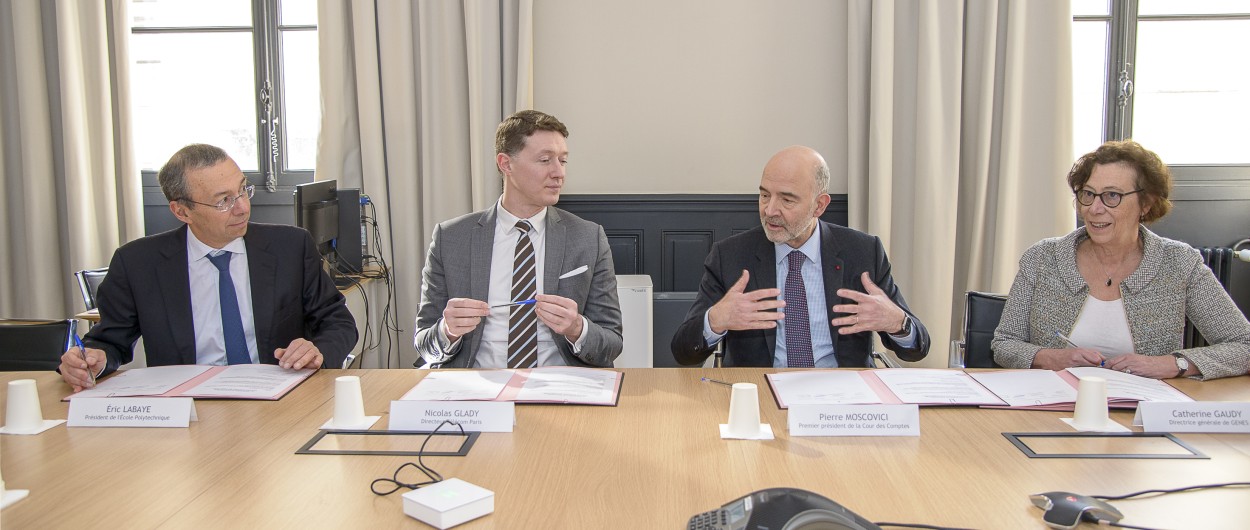 This new pedagogical partnership applies to École Polytechnique's Master of science and technology (MScT) "Data and economics for public policy", which will be launched in September 2023. By participating in this Master's programme, the Cour des comptes wishes to contribute to the training of future experts capable of appraising and enlightening the contemporary public policies' decision-making.
The MScT "Data and economics for public policy" is a new course at the nexus of data science and economic analysis for the framing and implementation of contemporary public policies. This Master's degree brings together École Polytechnique, the Genes (within the scope of ENSAE Paris and the Center for Research in Economics and Statistics) and Télécom Paris - Institut Polytechnique de Paris (IP Paris)' entities. These institutions combine their talents in economics, econometrics and data science, as well as their experience in training engineers and civil servants.
The Master's programme aims to provide students with the tools to develop effective, evidence-based solutions and equip them with knowledge and understanding needed to reform and enhance public policies - with a focus on the quantitative methods in the framing, analysis, and resolution of public policy problems.
Thanks to this partnership, the Cour des comptes will take part in the Master's courses and conferences, and will be able to offer internships and case studies to the students of the programme.
For Pierre Moscovici, First President of the Cour des comptes: "This partnership is in line with the democratic requirement to strengthen the evaluation of public policies, which is one of the strong orientations of our strategic project JF2025. Through the use of public data, these future experts will fully contribute to informing the action and the relevance of the policies evaluated, and I am delighted that the Cour des comptes is taking part in their training within this Master."
"Now more than ever, decision-making in public affairs is informed by data so we are very pleased with this partnership with the Cour des comptes, which is an opportunity for students and a recognition of the quality of this Master" emphasise Pierre Boyer and Franck Malherbet, co-directors of the programme and respectively professor at École Polytechnique and professor at ENSAE Paris.
See also
École polytechnique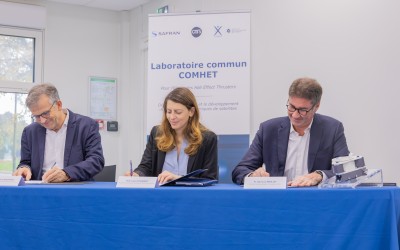 Fondation École polytechnique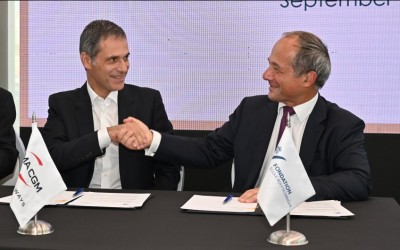 Back