École Polytechnique 2021 Virtual Open Day: Discover France's Top Science and Technology Institution Directly from Your Home
École Polytechnique 2021 Virtual Open Day: Discover France's Top Science and Technology Institution Directly from Your Home
École Polytechnique (L'X) is organizing its third Open Day on Saturday, October 10, 2021, starting at 10 a.m. CET. Fully bilingual (French-English), the event is offered entirely in virtual format for the second consecutive year, and open to the general public in France and across the globe. A unique opportunity to discover the different programs offered at École Polytechnique and envision yourself studying on campus!
In order to allow students and future candidates from all over the world to attend the event, École Polytechnique is organizing its third Open Day in a 100% virtual format. Throughout the day, participants will have the opportunity to discover the various programs offered at l'X. Organized in a forum-type format, this year's Open Day will feature virtual sessions consisting of a presentation portion for each program, followed by a discussion portion with program directors and staff, current students, and alumni. They will be available to answer questions from high-schoolers, students, and their parents, as well as future Continuing Education candidates from the professional world.
 
This virtual and fully interactive event targets both French and international audiences, and is offered in French and in English.  With this format, École Polytechnique strives to offer international participants the opportunity to take part in the event, wherever they may be in the world, and ask their questions live.
 
Education, Research, Innovation – Discover, Inquire, Interact
- Bachelor of Science Program
- 8 Master of Science and Technology (MSc&T) Program
- Ingénieur Polytechnicien Program
- Master Programs and PhD Tracks of Institut Polytechnique de Paris (IP Paris)
- Continuing Education Programs: Executive Master and Executive Education
- Entrepreneurship Programs: X-UP, X-FAB, X-Tech, and X-Corporate  
- Actions in favor of equal opportunities: Diversity and Success Center (PDR)
 
Reserve your spot for this year's virtual Open Day!
For more information and to register (registration is mandatory):
jpo2021.polytechnique.edu/en/
  
About École Polytechnique
École Polytechnique, also known as L'X, is the leading French institution combining top-level research, academics, and innovation at the cutting-edge of science and technology. Its various undergraduate and graduate-level programs – Bachelor of Science, Ingénieur Polytechnicien (Master's level program), Master's, and PhD – are highly selective and promote a culture of excellence with a strong emphasis on science, anchored in humanist traditions. As a widely internationalized university, École Polytechnique offers a variety of international programs and attracts a growing number of foreign students and researchers from around the globe (currently 41% of students and 40% of faculty members). 
École Polytechnique offers an exceptional education to prepare bright men and women to excel in top-level key positions and lead complex and innovative projects which meet the challenges of 21st century society, all while maintaining a keen sense of their civil and social responsibilities. With its 23 laboratories, 22 of which are joint research units with the French National Center for Scientific Research (CNRS), the École Polytechnique Research Center explores the frontiers of interdisciplinary knowledge to provide major contributions to science, technology, and society. École Polytechnique is a founding member of Institut Polytechnique de Paris.
See also
École polytechnique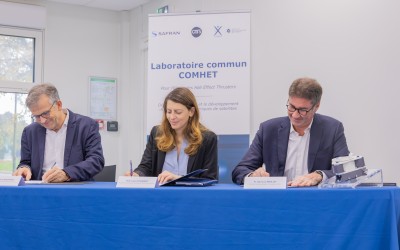 Fondation École polytechnique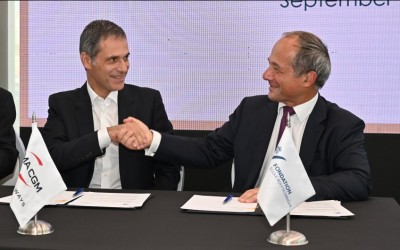 Back